Bulge Bracket Banking Jobs
After the Lehman bankruptcy, the amount of banking jobs decreased. During the severe economic and financial crisis, banks tried to reduce their costs as well as their risk-weighted asset to cope with the award market conditions and regain profitability. Many professionals lost their banking jobs.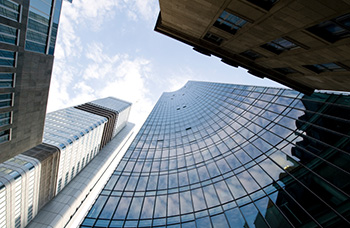 However, attracting and retaining outstanding employees, who can innovate and deliver solutions for which clients are willing to pay a premium are like in every industry a key factor for company success. Smaller banks or financials service provider had now the chance to attract top talent from bulge brackets. When banking jobs became less, candidates had to be more competitive and improve their knowledge through further education. On the other hand, experts for risk management, compliance and project management skills are since then on huge demand to implement all new regulations and restructuring programs in an efficient and effective manner. The amount of banking jobs increased in these areas.
The clients we serve in the banking practices reach from commercial banks to investment banks, from retail and private banks, to brokerage and securities firms. Moreover, we work with consumer finance and credit card companies as well as payments services providers.
Most of the banking jobs, we are mandated to find suitable candidates for, can be summarized in following categories.
Latest Banking Jobs
There are currently no vacancies.